Asheville Trails
Western North Carolina is incredibly beautiful.  From Asheville's urban trails to remote stretches of wilderness in the Pisgah National Forest, and from the towering, windswept heights of Mount Mitchell to the waterfall-filled valleys of DuPont State Forest, there's a whole lot of outdoor adventure to be found in the western half of the state.
For several years, I've made it a mission to find, photograph and write about Georgia's best outdoor adventures, and have published my favorites on Atlanta Trails.  Seeing the tremendous growth of the site, and my audience's extremely positive reception to the inspirational outdoor content on the site, I decided to expand to another region.  There's no other southern city that I love more than Asheville, so the choice was easy: I launched Asheville Trails in August 2015.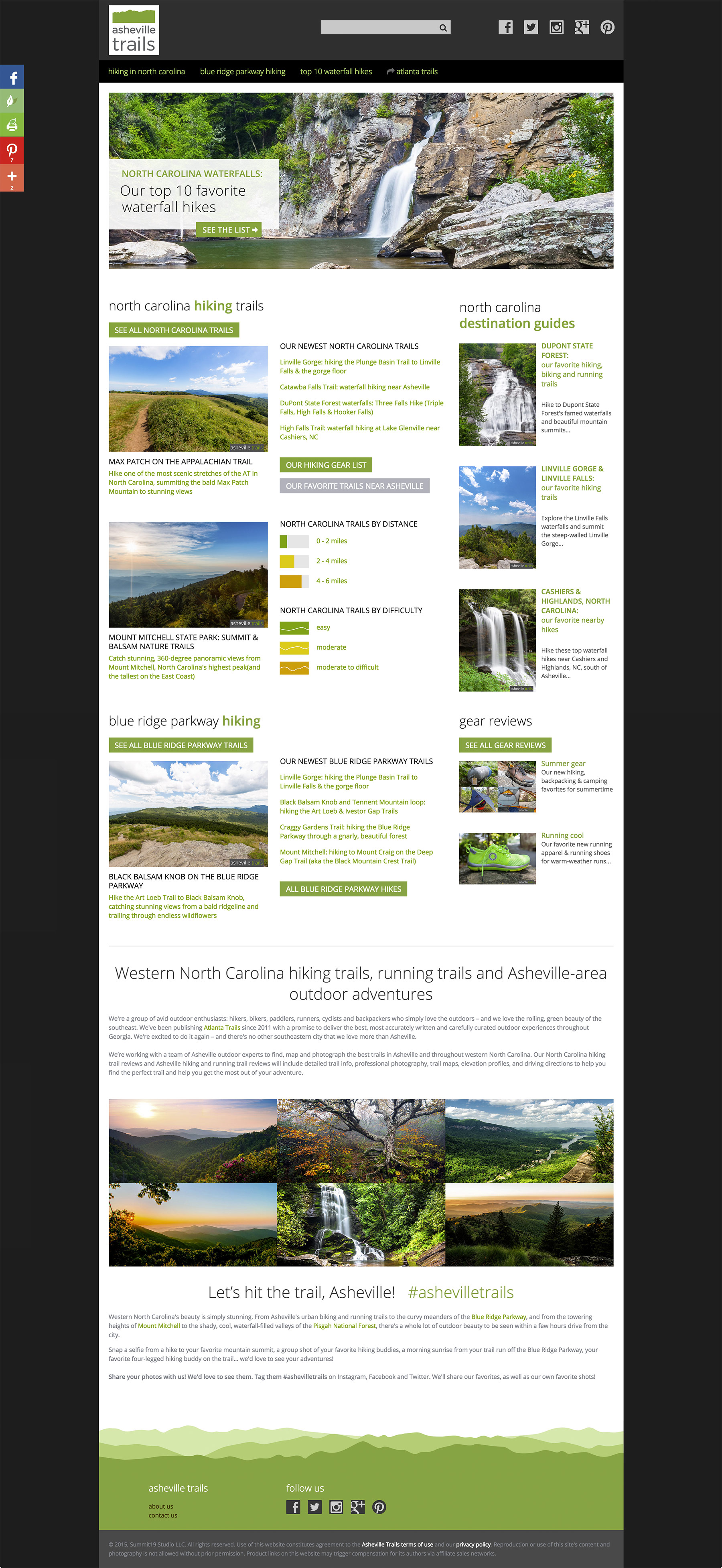 Asheville Trails is a curated collection of the best running, hiking and backpacking trails in western North Carolina.  From the winding meanders of the ultra-scenic Blue Ridge Parkway to the waterfall-filled depths of Linville Gorge, Asheville offers easy access to some downright spectacular terrain.
Asheville Trails offers breathtaking photography and inspirational narratives to help inspire our readers to adventure outdoors.  Each trail is carefully researched, mapped and photographed, and we offer personalized driving directions and detailed maps to help get our readers to the trail quickly.
AshevilleTrails.com is some of my best work;  the site's photography, writing, responsive coding, social media and SEO are all my own.  Visit the site to review my work – or to find your next adventure in North Carolina.